---
Režie:
Francis Lawrence
(csfd)
Předloha

:
Suzanne Collins
(csfd)
(kniha)
Hudba:
James Newton Howard
(csfd)
Děj: Katniss Everdeen a Peeta Mellark se po šokujícím vítězství v 74. ročníku Hunger Games vrací domů. Jako vítězové musí ale brzy domov a své rodiny znovu opustit a vydat se na okružní jízdu po všech krajích Panemu. Jejich úkolem je bavit lidi, oproti očekávání Kapitolu ale Katniss a její příběh inspiruje ke vzpouře. Během turné po krajích Panemu Katniss vycítí, že se neodvratně schyluje k revoluci. Hlavní město ale stále drží moc pevně ve svých rukou a prezident Snow není člověk, se kterým je dobré si zahrávat. Ve vhodný čas, ve vhodný moment, Katniss Everdeen musí být zlikvidována. Sílu Kapitolu mají symbolizovat přípravy na 75. Hry, které skrývají překvapení a rozhodnou o budoucnosti celého Panemu. Katniss a Peeta musí zpět do arény.(Bontonfilm CZ)
Můj názor:
Nečekala jsem od toho moc. Fakt ne. Ale bylo pro mě celkem příjemné překvapení, když film začal.
Ze začátku, no... nic moc. Ani v knížce mě nezaujala ta část, kdy je Katniss doma. Ale plus byl Gale :* A mínus zase Katniss. Nope. I když musím uznat, že tour se celkem povedla. I když Katniss nebusela být takové hysterka, ale co naděláme.
Ale když už byli na cetě do Kapitolu, našla jsem si svoje. Zlatíčko Finick celým filmem ladně proplouval, takže mi ho skvěle zpříjemňoval. Taktéž jsem byla poprvé, ve filmech Hunger Games, nadšená z jednoho kostýmu.
Konečně něco co vypadalo tak, jak si to má mysl utvořila.
To samé mohu říci i o svatebních šatech, které, světe div se, bych si na sebe vzala i já. I když ten nápad s reprodrozdem moc neoslovil
Jaj.
Když se vrátím k začátku, musím se přiznat, že scéna, která mě nejvíce ehm... rozlobila, je ta, která se udála na plese prezidenta Snowa. Jop, Katniss vypadala jako opice. (But Peeta still look awesome! :* )
Aréna. No páni! V tomhle tvůrci rozhodně ukázali, že se dokáží od prvního filmu zlepšit. Hodiny...no dokonalý nápad. A pršící krev? Obří vlna? Blesk? Opice? A smrtící mlha? I LOVE IT!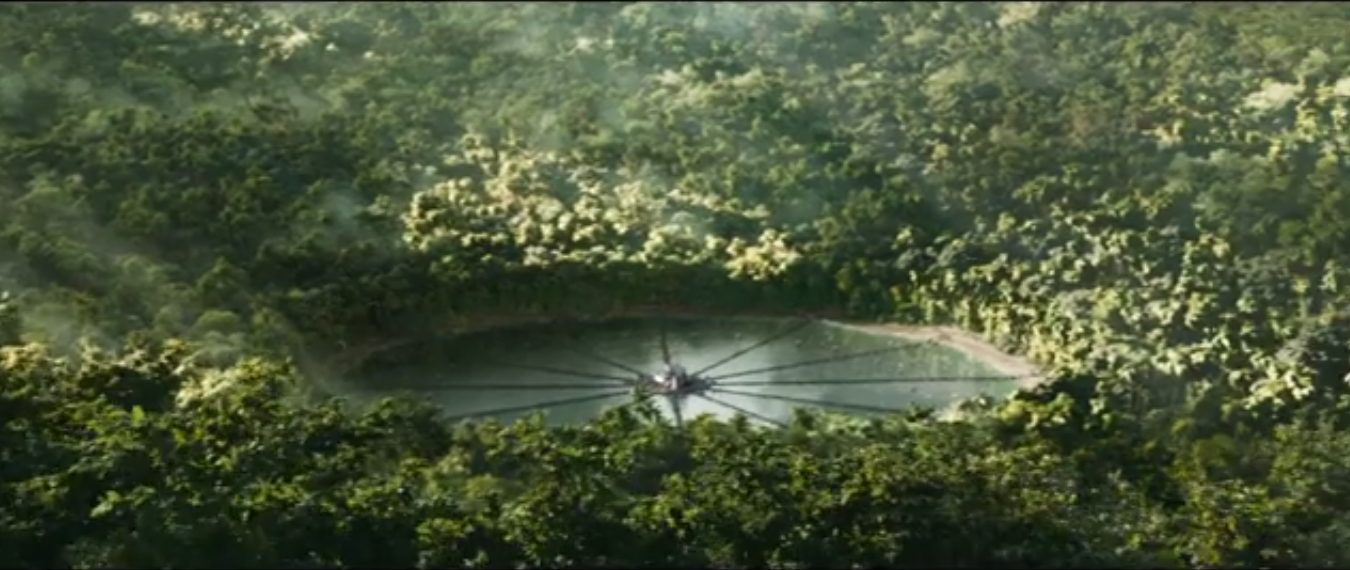 Splátci, postavy a obsazení:
Tak pěkně od začátku.
Katniss a Peeta.
Katniss se polepšila. Nemyslím, že podala nějaký skvělý výkon, ale rozhodně hrála líp než v prvním dílu. Navíc s ní vyzážisté udělali divy a i když jsem proti Jenn s tmavýma vlasama, celkem jí to i slušelo.
Peeta, ohromný zlatíčko. Stále roztomilej! I když mu asi zapoměli dát správnej odstín blond barvy, but who cares...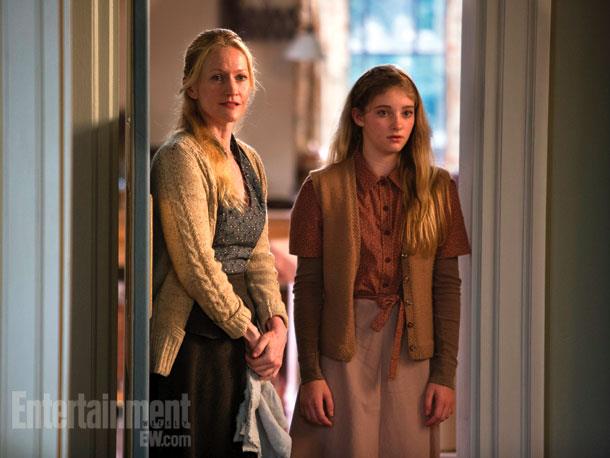 Gale, Prim a máma (netuším, jak se doopravdy jmenuje, takže prostě máma)
No, moc se toho z prvního dílu nezměnilo. Snad jen má Gale větší svaly, máma delší vlasy a Prim vypadá víc dospěle. Jinak se vlastně objevují jen za začátku a Gale ještě na konci, kdy Katniss surově oznámí, že 12. už není
- a ne, Galea mi po zbičování líto není. Ani trochu
Mags a Finnick.
Finnick je úžasnej, and that's all!
Mags...Bože můj, to je snad ta nejsympatičtější postava, která se v těhlech filmech objevila! Už od první chvíle jsem si jí oblíbila, jen mi bylo líto, že nepřežila víc jak 5 minut po vstupu do arény :/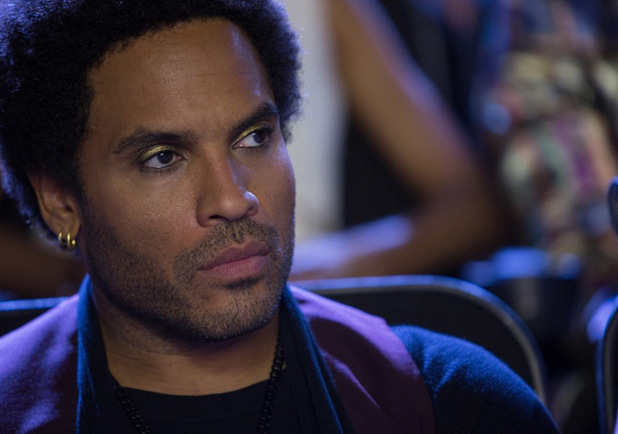 Cinna.
Mohli ho ostříhat, fakt. Ale jinak patří mezi mé nejoblíbenější postavy, takže není co kritizovat.
- mám pocit, že všechny postavy, které jsem si oblíbila umírají.
Johanna.
Takže oficiálně 2 ženská postava, kterou jsem si oblíbila. (Možná třetí, u Cetkie je to sporné :/)
Líbí se mi, že si nebere servítky. Prostě jí z huby vyleze to, na co myslí. A dost nefér k ní bylo, že jí v Kapitolu ještě budou mučit. Why?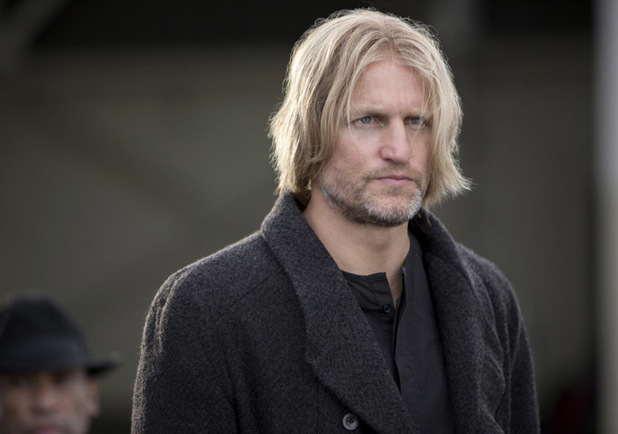 Haymitch.
Takže na závěr:
Film byl dobrý, dost dobrý. I když se sem tam mihly stupidní dialogy, ohodnotím možná víc, než bych chtěla
88%
---- Tomuhle filmu musím pochválit, že kostýmy byly vážně dost povedený! Vážně, líbili se mi.
TRAILER
Noo.. to by byl konec! Já vím, film je z kina pryč už pěkně dlouho, ale jsem si jistá, že ho můžete zkouknout online, na webu je milion odkazů
BTW: To dítě! Doufám, že se v trojce alespoň nějaký fakt narodí! :)))) :D
F